SUPER Affordable Dental Treatments
No need to wait! Use your superannuation to pay for dental treatments
We'll help you use your super to pay for dental treatments
Affordable solution for patients who need dental treatments!
Let us help you access your superannuation to pay for the dental treatments you need.
Advanced Health Dental Centre can help you take the necessary steps to apply to access your super. There are services like Access My Super that can help patients navigate the application process.
Book your FREE initial consultation!
Find out more!
Enter your details and we will call to answer any questions.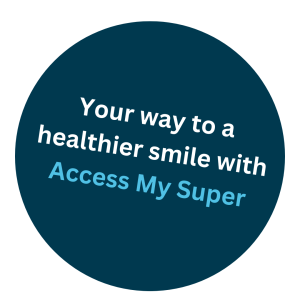 Access My Super can help you with the early release of superannuation to cover the cost of a variety of dental treatments including orthodontics, dental implants, full arch or all on 4 implants, crowns, braces, aligners (invisalign) and many more.
Advanced Health Medical & Dental Centre is a Medicare CDBS provider, and accepts all major health funds: