We know that the weight loss journey is tough, which is why we're here to connect you to real doctors and treatments that can help you shed kilos and keep them off.
The weight loss program includes weekly prescription injections that are approved in Australia and backed by doctors worldwide.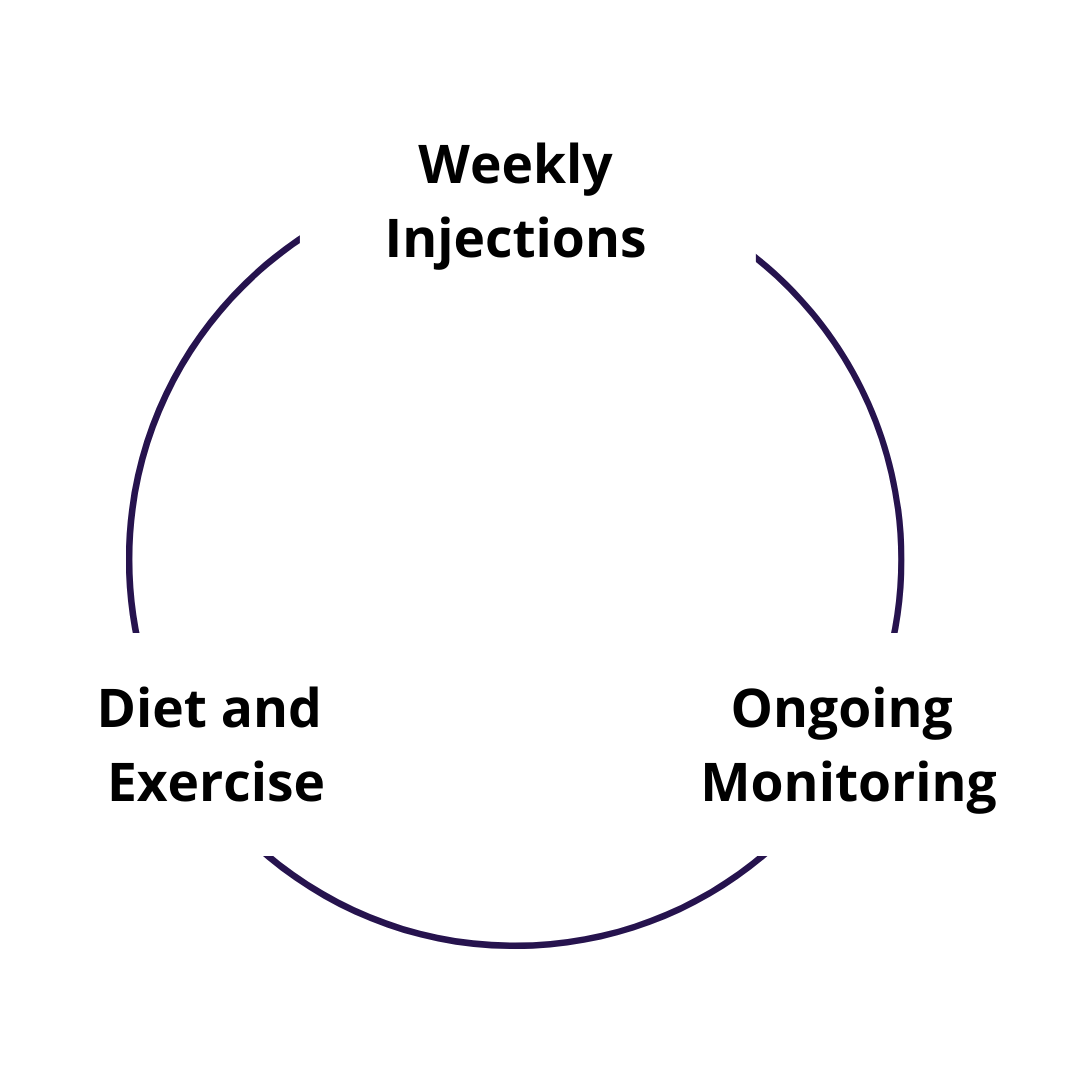 Receive ongoing support from your local GP and weight loss specialists.
After your initial consultation, you will have weekly access to your GP and weight loss specialists for support and medical monitoring
• Weekly monitoring and support
• Diet and exercise mentoring
• Health advice
For more information about weight loss injections, or to find out if this treatment is right for you, please book an initial consultation at our Bankstown clinic by calling 02 8123 0183, or book online.
Advanced Health Medical & Dental Centre is a Medicare CDBS provider, and accepts all major health funds: