Symptoms of iron-deficiency anaemia
If you are experiencing the following symptoms, it's a good idea to visit a GP at our clinic to assess your condition and eligibility for an iron infusion:
Hair loss
Headaches, chest pain, and breathing difficulties, particularly when engaging in activity
Fatigue and energy loss
Pale skin and yellowing hair
Changes in tongue texture
Does it really work?
Iron infusions are normally very successful procedures, with an infusion replenishing iron supplies and allowing patients to feel more energised. Medical studies show that approximately 94% of males and 84% of women who did not see results with oral iron (or could not consume this product) experienced benefits from iron infusions[1].
However, some patients with extensive iron-deficient anaemic cases will need to continue consuming medicinal iron for optimal results. Patients may also require more than one iron infusion to experience the full benefits of this procedure.
Am I eligible for an iron infusion?
Most patients with iron-deficient anaemia are eligible for iron infusions.
Specifically, an iron infusion (opposed to oral iron) may be beneficial for patients who:
Cannot consume oral iron, or experience negative side effects from such products
Are in the third trimester of pregnancy
Require a fast increase in iron levels
Have a medical condition such as malabsorption syndrome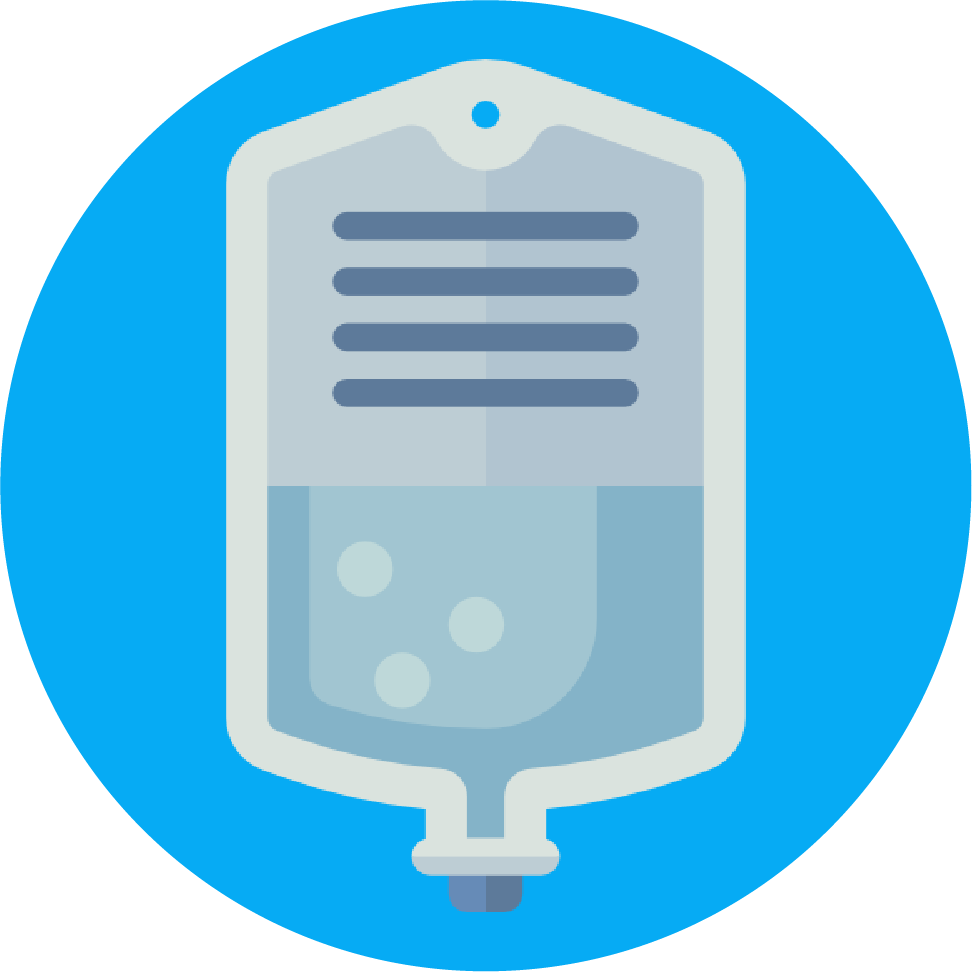 $150 per round of iron infusion. This does not include the cost of the vials, which may vary slightly between pharmacies.
How do I get an appointment for an iron infusion?
Firstly, book a GP appointment at our Bankstown clinic by calling 02 8123 0183 or booking online. Here, a GP will conduct a physical examination and blood test, and will evaluate if an iron infusion is the best deficiency treatment for you.
If an iron infusion is considered beneficial, you will be given a script for the vials. We have an onsite pharmacy for your convenience.
You will then return with the vials to the GP at a second appointment, and the iron infusion will be administered here.
Are there any side effects?
It is very uncommon to experience significant side effects from iron infusions. The most common reactions to the procedure include:
Dizziness
Flushing
Headaches
Nausea
If you have any concerns post-procedure, visit a GP for support.
For more information about iron infusions, or to find out if this treatment is right for you, please book an initial consultation at our Bankstown clinic by calling 02 8123 0183, or book online.
Advanced Health Medical & Dental Centre is a Medicare CDBS provider, and accepts all major health funds: