See our experienced Bankstown doctors for a WorkCover claim
Advanced Health Medical Centre doctors in Bankstown are highly experienced with WorkCover and occupational health issues.
If you or your employee gets injured at work we have friendly & experienced WorkCover doctors who treat work related injuries and can issue WorkCover - Certificates of Capacity. Please let us know that you have sustained a work-related injury in order to receive prompt treatment.
All patients will be treated to assist in the full recovery of work-related injuries. Our doctors understand the significant costs both economically and emotionally that a work-related injury is to both the employee and the employer.
Our doctors can also complete your company's return to work plan for the employee and have the return to work plan emailed or faxed along with the WorkCover Medical Certificate.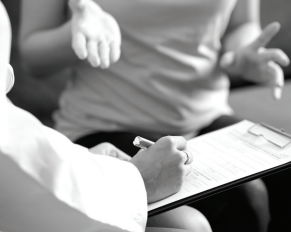 Our team has comprehensive knowledge of health expectations and conditions for all industries.
If you need medical treatment or time off work because of an injury or illness sustained at your workplace, you need to fill in a WorkCover Claim Form and notify your employer of any injury or illness within 30 days of you becoming aware of it.
Our doctors will communicate with the assigned return to work coordinator for the company via email, or via telephone in regards to the workplace injuries, the outcome of the consultation and the appropriate return-to-work plan.
If you are approved for WorkCover, all treatments related to your work-related injury will be covered if the treatment is given by our approved Bankstown doctors.
When reporting to the insurance company about your work-related injury, your nominated treating doctor will complete a WorkCover medical certificate
The nominated treating doctor needs to certify that a worker is fit to return to work or fit to return to certain types of work (whichever is in the workers best interests)
The nominated treating doctor will ensure that you return to work in accordance with your medical condition
Advanced health specialises in helping injured employees return to work in a timely, safe and efficient manner. We pride ourselves in being able to provide high quality and comprehensive rehabilitation to a diverse range of injuries.
We utilise expertise of each of our in-house team members which consists of
We value strong communication between all stakeholders (including employers, return-to-work coordinators and insurance companies) to get optimal outcomes.
Our injury management pathways include, but are not limited to:
Advanced Health Medical & Dental Centre is a Medicare CDBS provider, and accepts all major health funds: