Advanced Health Dental offers a wide range of dental services for adults and children. We offer easy payment plans to suit your needs, and we are open 6 days a week.
Schedule an appointment today, by calling the Advanced Health Dental team on (02) 8123 0183, or book online.

GP Clinic
Bulk billing services are available to some patients. Fees will apply for patients that do not hold a medicare card or are seeking specific services such as pre-employment medicals and work related injuries.
Advanced Health Medical Centre includes Bankstown's leading bulk billing GPs offering a range of health services:
General & Family Medicine
Sports Medicine
Accident, Casualty & Emergency Medicine
Women's & Men's Health
Children's Health / Paediatrics
Geriatrics
Chronic Disease Management including Diabetes
Cardiovascular medicine
Mental Health
Family planning & sexual health
Dermatology, mole and skin checks, and skin lesion removal
Employment medicals and occupational health site visits
Work-related injuries & workers compensation

Dental Centre
Advanced Health Medical Centre offers a wide range of dental services for adults and children.
Dental Veneers and Cosmetic Dentistry
Braces and Invisalign
Check-ups and general dentistry
Children's dentistry
Preventative dentistry
Emergency Dental
Payment plans available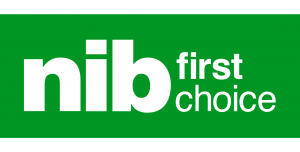 Allied Health
Our practice GPs can provide more information and referrals as necessary.
As well as GP and dental services, Advanced Health Medical Centre has allied health professionals supporting patients in the areas of:
Physiotherapy
Podiatry
Psychology and mental health

Pathology
We're proud to work with Clinical Labs pathology to provide on-site blood collection and testing services.
Clinical Labs facilities is a fully accredited NATA/LRQA registered laboratory, offering a wide range of pathology services.  Their support helps us to support our local community by eliminating the need to travel long distances for blood testing, and allows us to support our community by accepting referrals from all other GP services.
More information about Clinical Labs can be found on their website: clinicallabs.com.au
Note: Samples can be dropped off at reception anytime during the practice normal opening hours.

Imaging
Advanced Health Medical Centre offers diagnostic imaging services.  
Bankstown's newest medical imaging & radiology centre opening soon.
Xray
Ultrasound
MRI
CT Scans
Advanced Health Medical Centre includes an onsite pharmacy that offers PBS prescriptions, Concession prescriptions, Entitlement Card prescriptions, Repatriation/Repat/DVA prescriptions, all repeat prescriptions, private prescriptions and Schedule 3 medicines. We make getting a script filled easy.
As well as day-to-day prescriptions, the pharmacy offers:
Medication Checks
Home medicine review
Diabetes management
Weight management
Dosage administration aids
Home deliveries
Advanced Health Medical Centre will be offering specialist services including:
Cardiology
Paediatrics
Sports Physician
These services are coming soon.